Libyan radar site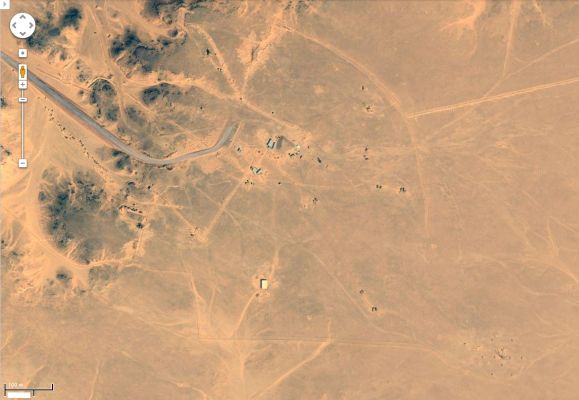 The radar site contains several radars.
26.908811N, 14.514538E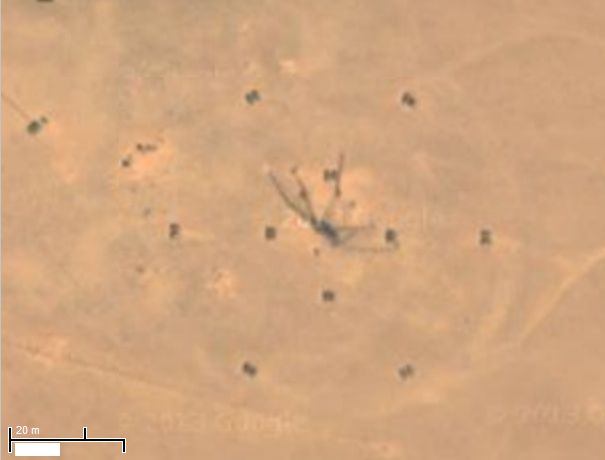 P-14 early warning VHF radar
26.905835N, 14.516888E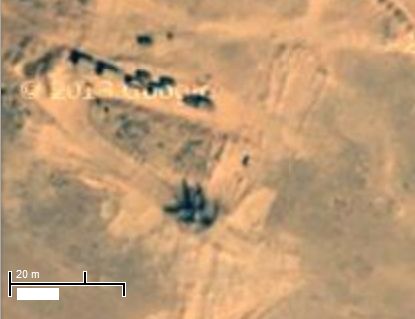 P-35 radar
26.90828N, 14.50868E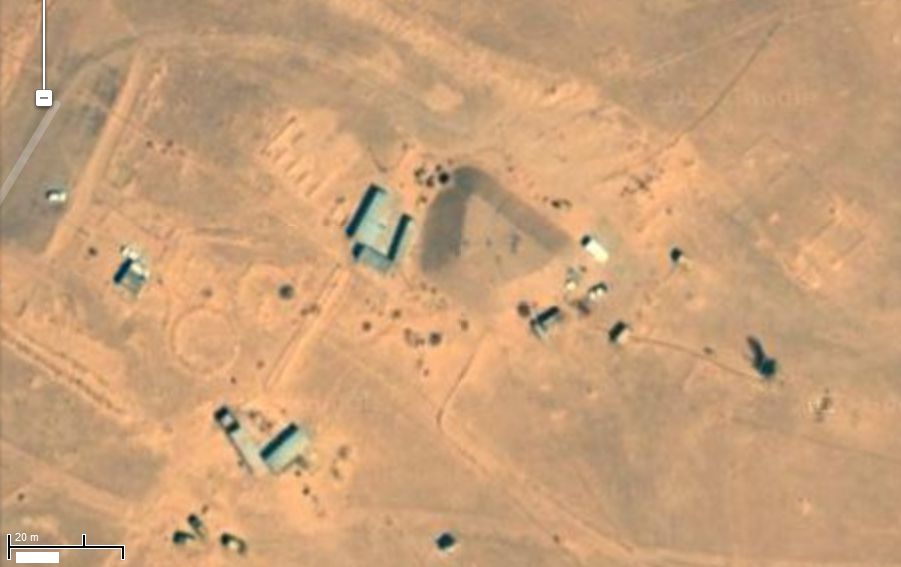 Bunker in the radar site. Odd Pair or Side Net height finder radar may be in the right side of the bunker. The shadow of the radar is typical for that kind of radar.
26.909715N, 14.511534E