Russian Night Vision Device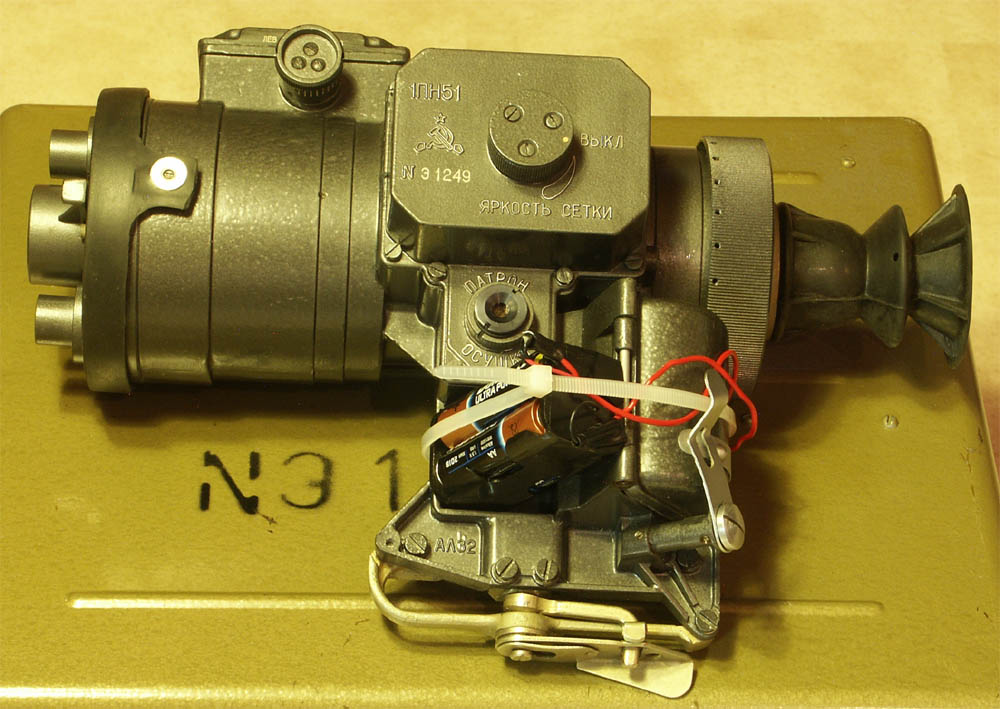 Night vision device with modern battery pack. Wires are connected to battery chamber.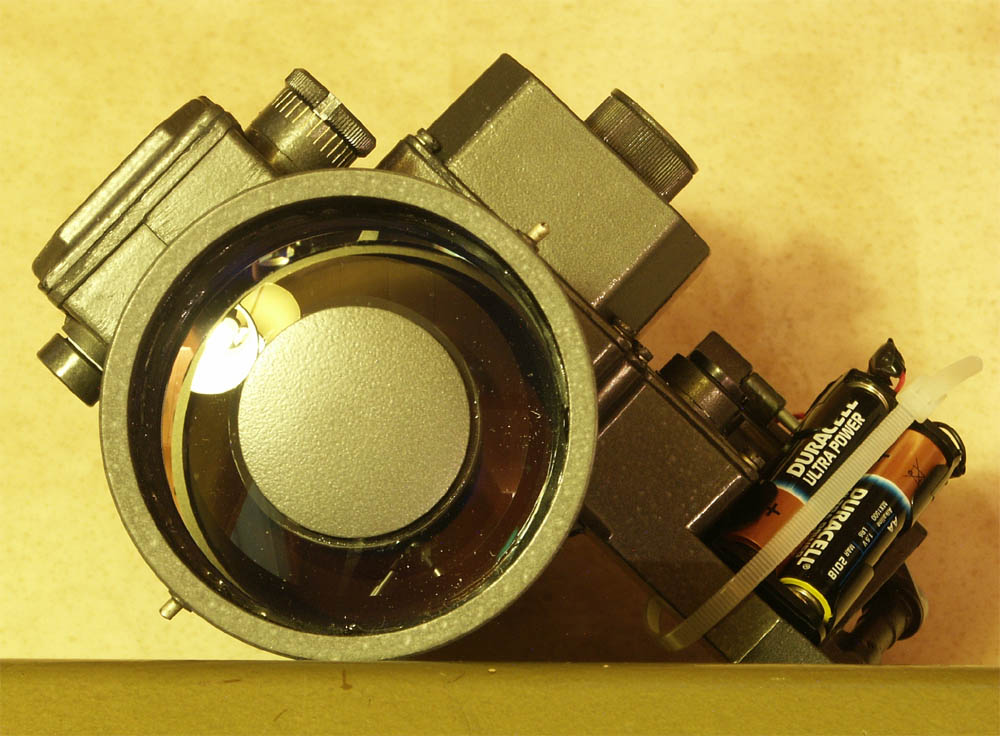 Optics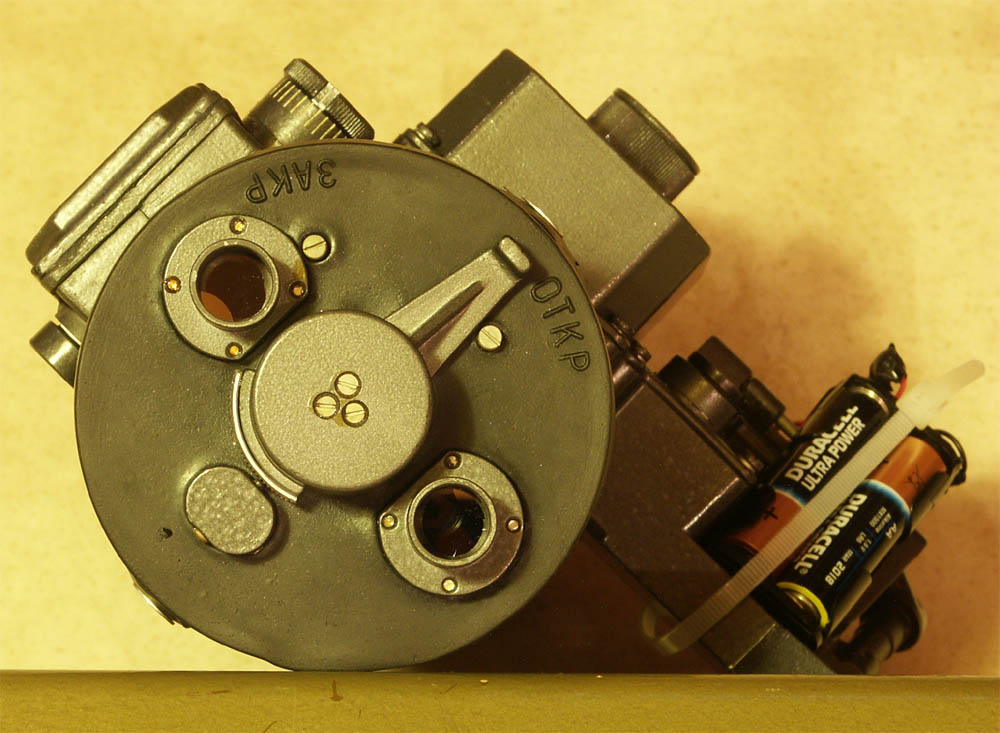 Cap on the lens protects the glass. There are two holes that let light go through. This makes possible to use device in daylight conditions. Russian text on the cap mean "open" and "close". It is possible to adjust size of the holes.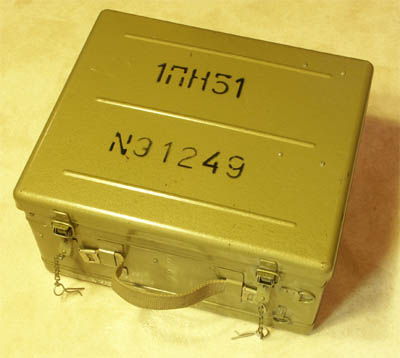 Metal box for storage and transport.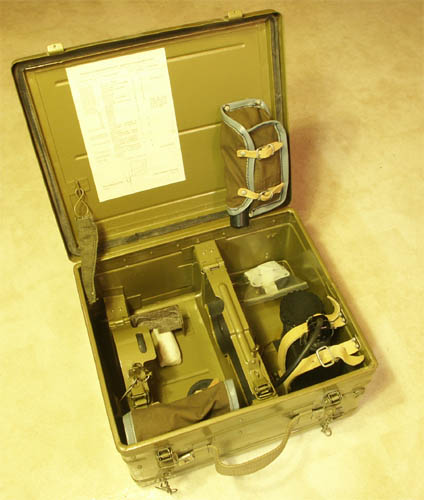 The box opened.
Old battery and battery charger. The battery has five small batterys inside and total voltage is 6v.
The battery charger is DC and it can be adjusted to 12V and 27V input voltages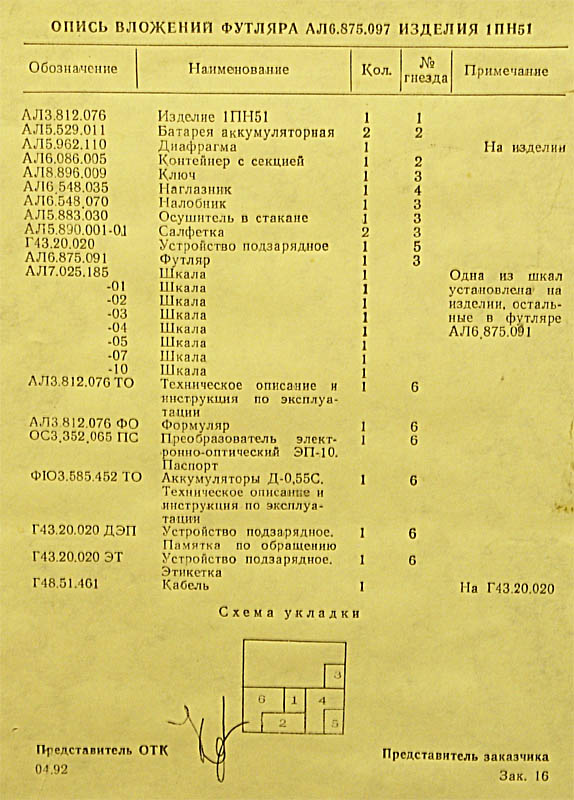 Document inside the box.

The device attached to a rifle.